By popular demand, the ElephantSQL team made it possible to schedule backups on dedicated plans.
Since ElephantSQL creates free database backups automatically for users, we've added the possibility for you to schedule these backups by your own choice. By doing so, you are able to keep away from crowded business hours to make sure that your database works as responsive as possible for your customers.
ElephantSQL backups are made by the following routine:
Automated backups are performed every day on all paid plans (pg_dump) and stored in a cloud file storage.
Full server backup (base backup) is performed once a week.
WAL backup are performed every second minute.
You can read more on how backups are performed at our documentation page.
How to schedule backups for ElephantSQL instances:
The backups are scheduled from the backup view in the control panel (image).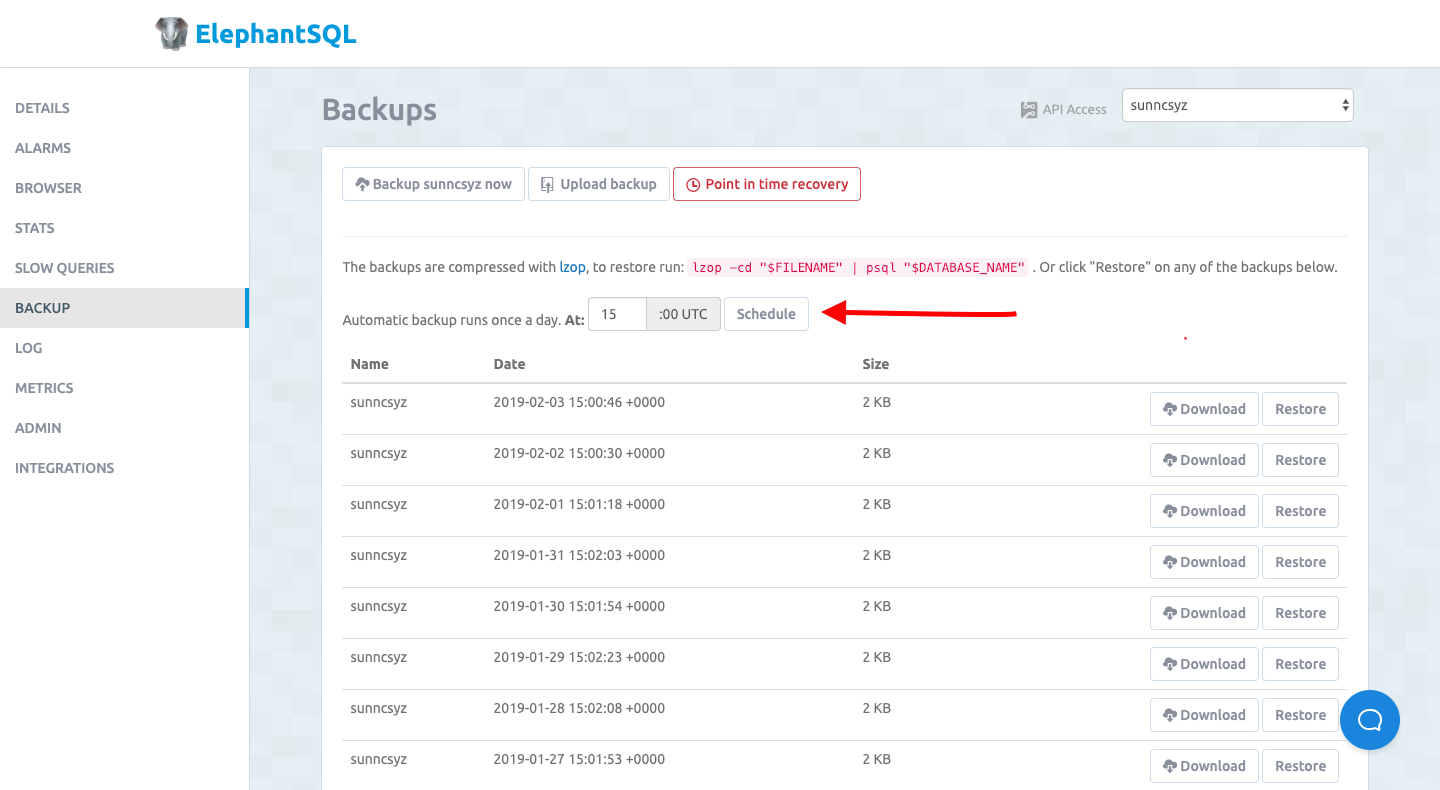 Please note that this only is available for our dedicated instances.
We hope you like this new feature. If you have questions or feedback, don't hesitate to contact us at contact@elephantsql.com.
All the best,
ElephantSQL Team