It's now possible to create the free plan, Tiny Turtle and other shared ElephantSQL PostgreSQL databases in even more regions!
When you buy a shared ElephantSQL instance, you get a single database on a shared PostgreSQL server. We have now added many new regions for our shared instances. You will now be able to create the following plans: Tiny Turtle, Simple Spider, Crazy Cat, Pretty Panda in the following regions:
google-compute-engine::southamerica-east1
google-compute-engine::europe-west2
Google-compute-engine::asia-east2
amazon-web-services::ap-east-1
amazon-web-services::ap-southeast-2
amazon-web-services::ap-northeast-1
amazon-web-services::sa-east-1
You can find the new regions in the dropdown menu in the control panel for your account.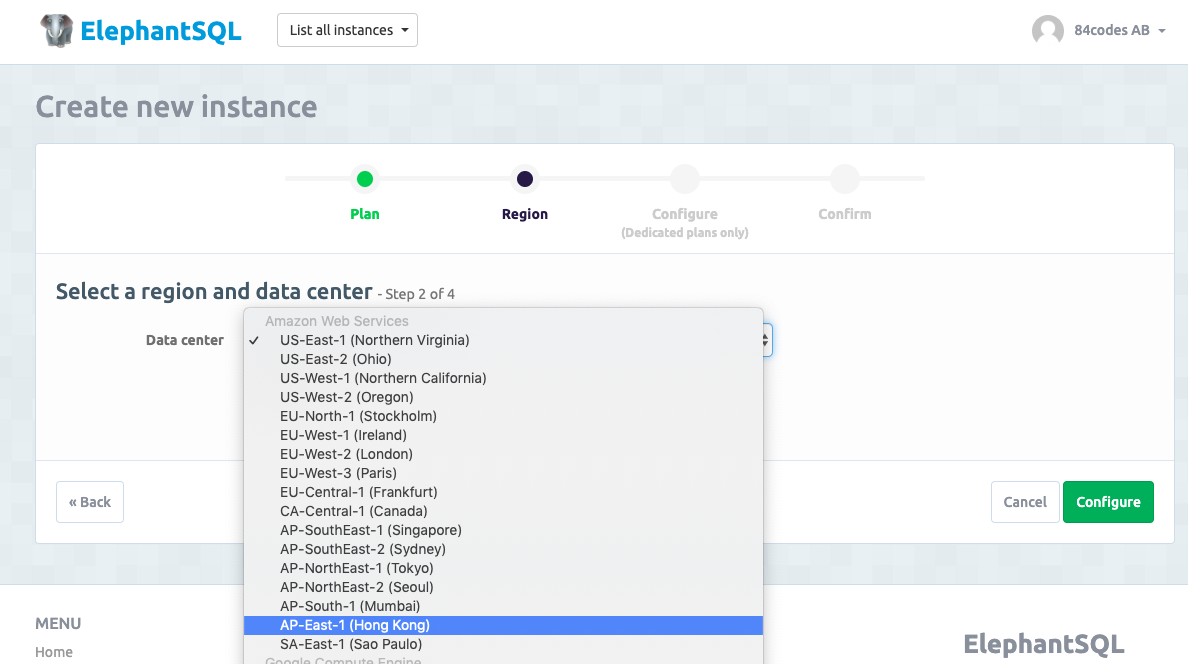 If you have any questions, you can reach out to support@elephantsql.com.
Best, ElephantSQL Team